Our cover story, by past president Jonathan Keeble, explores the multifaceted talents of Brooks de Wetter-Smith, past NFA president and program chair, flute professor emeritus—and a professional photographer, whose gifts beautifully ornament this issue inside and out. Flute historian Nancy Toff regales us with fascinating stories about flutists from past decades whose lives she uncovered while researching the New York Flute Club's 100th anniversary. Lorna McGhee, teacher and principal flutist with the Pittsburgh Symphony Orchestra, describes how the Alexander Technique can help all of us reach our fullest artistic potential. And speaking of artistic potential, flutist-composer-life traveler Ned McGowan shares his inspirational journey through "borders" in his art and his life.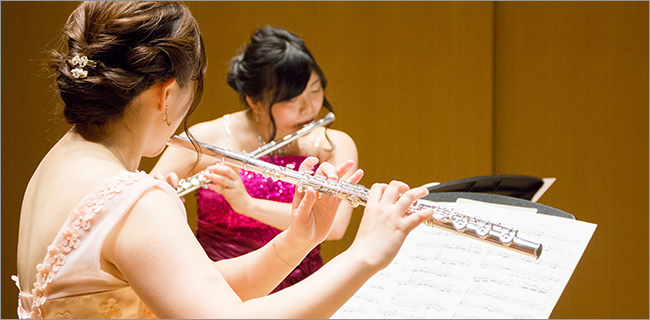 FQ Plus offers feature articles, interactive features, and news about flute events and people.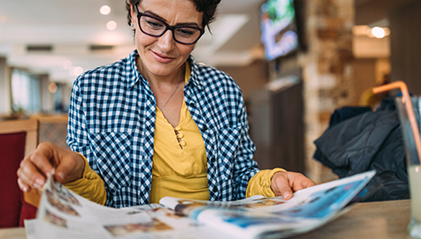 For questions about editorial content, contact the magazine's Publications Director.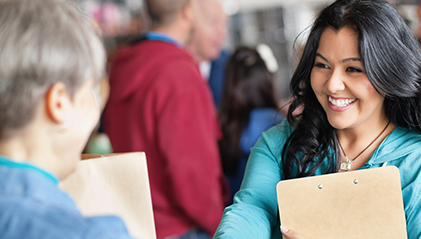 The NFA has a number of advertising opportunities.
About The Flutist Quarterly
The Flutist Quarterly, the flagship member publication of the National Flute Association, was founded more than four decades ago, dating back almost as far as the organization itself. Recognized throughout the international flute community for its quality and visual appeal, The Flutist Quarterly provides information and articles about the performance, study, history, manufacture, and enjoyment of flutes, flutists, and flute music. The magazine features articles written by leading flute performers, scholars, and teachers and news about developments and accomplishments in the NFA membership and flute community at large. Article topics range from breaking discoveries and new insights in research and methodologies to in-depth analyses of new works. Profiles of the world's leading flutists and pedagogues, significant activities in communities from Boston to China and all points in-between, performance health insights, and developments in flute repair and manufacture are among topics explored in the magazine's feature articles. Regular departments include reports on flute club activities, Annual NFA Convention news and updates, obituaries, international news, news from and about the NFA, announcements of new products, and reviews of new CDs, music, and books pertaining to flute.