NFA Online Events
You're invited to our Spring 2023 event series! Taking place on Sundays at 2:00 p.m. Central, these interactive Zoom events were crafted with the flute community in mind, designed to inspire and connect. All events are open to the public and free of charge, but advance registration is required. (You can find registration links in the event descriptions.) You're welcome to attend one, some, or all of the events—whatever sparks your interest.

NFA members have put together a diverse and dynamic roster of experiences, drawing on the expertise, talent, and passion of an exciting cross-section of flutists. We hope you'll join the conversation!

Enjoying these offerings? Click Here to become a member of the NFA and Click Here to make a donation to help fund future initiatives.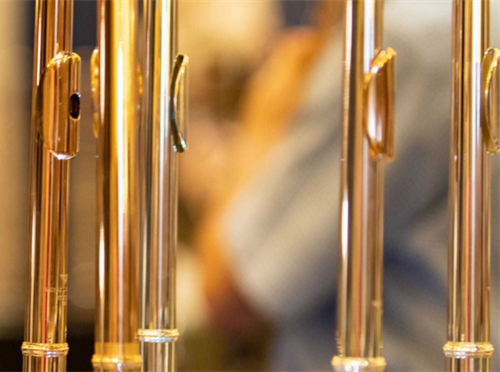 Spring 2023 Events and Playlist
February 26: Presenting the Winners of the 2022 NFA Adult Amateur Competition
Fall 2022 Events and Playlist
September 25: Meditative Music-Making
October 2: The College Audition Process
October 9: Revisiting Foundations in Tone and Finger Technique
October 16: Gender Disparity in Music Education
October 30: Performance Health, Repetitive Stress Injuries
*November 13: Holiday Low Lights - A Play-Along Chat with the Low Flutes Committee
November 20: Beyond the Notes - Ideas for Teaching Beginner Flute
December 4: Beyond Bach: Baroque Flute Repertoire by Female Composers
December 11: Use of Yoga Techniques in Flute Playing
(*) denotes events NOT included in the playlist
Spring 2022 Events and Playlist
February 13: Low Flute Love 2
February 27: Learn Irish Traditional Flute
March 6: Spider Log: An Efficient Way to Use Interleaved Practice
March 13: Demystifying Contemporary Flute Pedagogy
2021 Events and Playlist
January 24: Inclusion and Belonging: A Guided Conversation
January 31: Creative Paths: Arts Administration
February 14: Low Flutes Love
February 28: New Sounds for Young Flutists
March 7: Panel Discussion on Focal Dystonia
March 28: Questions for Piccolo Experts
April 18: Jazz Improvisation from Novice to Expert
April 25: Creative Paths: Instrument Technicians
August 12-15: 2021 Convention Videos
*October 17: Updating the NFA Repertoire Guide
October 24: Diversity and Inclusion Affinity Session: BIPOC
October 31: The Low-Down on Low Flutes
November 7: Speech and Imagery in C. P. E. Bach's Solo Sonata
*November 14: Making Your Warm-Up Count
November 21: Adult Amateur Competition Winners' Concert and Conversation
November 28: Diversity and Inclusion Affinity Session: LGBTQIA+
*December 5: Intentional Fluting: Practicing vs. Playing
December 12: Diversity and Inclusion Affinity Session: Accessibility
December 19: Jazz Flute Big Band Holiday Play-Along
(*) denotes events included in the playlist