NFA 2023-24 Online Events Application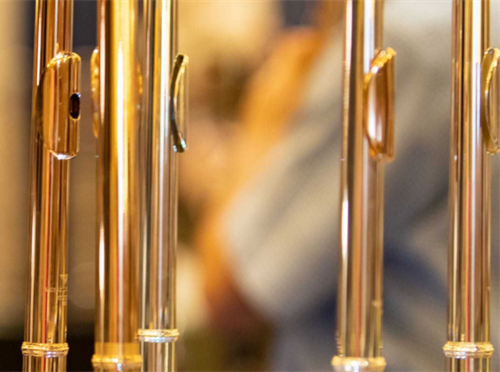 Application Process
Starting in October 2023 and continuing through April 2024, the NFA will offer a series of online events of interest to the flute community, presented by members of the NFA and its committees via Zoom. The NFA will launch an open application process whereby NFA members are eligible to submit proposals for one-hour (60-minutes) virtual sessions for the 2023-24 Online Event Series.
There will be two application rounds for the 2023-24 series. Each individual applicant and each NFA Committee may submit no more than two proposals per round. Round 1 opens May 2023 for sessions scheduled October - December 2023. The second round will open in September for sessions scheduled February – April 2024.
Round 1 Application Deadline: June 15, 2023 5:00PM Central US Time (You will be notified of session acceptance on July 20, 2023)
Eligibility
NFA membership is required for applicants, presenters, and panelists – with the exception of one special guest per event who may be exempt from NFA membership.
Please note that performances are not eligible. These sessions are for the shared exploration of a specific topic or participatory playing experience.
Sessions which specifically promote a service, product or event will not be accepted.
Guidelines
Eligible session proposals meeting the following guidelines will be reviewed by a committee of NFA representatives. Selected events will be scheduled on Sunday afternoons at 2:00 PM Central US Time.
1. Sessions may be for NFA members only or open to all flutists
2. All applications must be submitted by a current NFA member through the NFA website application form. Emailed applications will not be accepted.
3. The required length for all sessions is 1 hour (60 minutes) maximum.
4. Sessions may consist of one of the following:
Demonstration of an approach or technique
Exploration of a topic of interest to the field
Play-along sessions with remote participation by attendees
5. Accepted formats for sessions includes:
Panel discussions with Q&A
Workshops/masterclasses
Play-alongs
For panel discussions, it is recommended that the session presenters include a host and no more than three panelists. If presented by an NFA committee, additional committee members beyond the four mentioned above may choose to attend and participate as audience members.
6. All events must demonstrate clear goals and a plan for the event, which might include:
What is the topic and how will it be explored?
What will attendees come away with after attending the session?
Who are the key participants/presenters?
NFA Fall 2023 Online Events Application