Golden Anniversary Awards
As a tribute to the myriad significant contributions by flutists and other musicians, and in celebration of our 50th anniversary, the National Flute Association honors "unsung heroes" of our community.
About the Golden Anniversary Awards
The Golden Anniversary Awards are a special initiative held in honor of the NFA's 50th anniversary. The NFA community was invited to nominate individuals in the flute and flute-related fields who have contributed significantly to the betterment of their communities, who have made positive impacts serving others, and whose work merits broader recognition. We're grateful to everyone who made nominations, resulting in this list of impressive individuals.
These ten outstanding contributors will be honored at the 2022 NFA Convention's 50th anniversary party, with a performance of a specially commissioned piece by James Lee III. Join the celebration Saturday, August 13 at 10:00 p.m.
The Golden Anniversary Awards are held in lieu of the Lifetime Achievement and Distinguished Service awards for this year.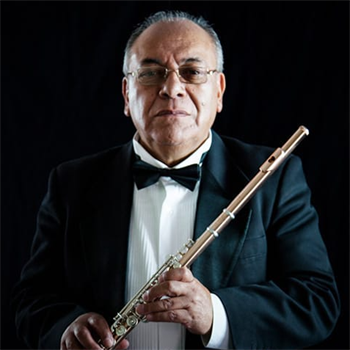 Luciano Carrera
Luciano Carrera's musical and artistic career spans nearly six decades as one of the most vital and important flutists and musicians in Ecuador. He founded and directed the Festival Internacional de Flautistas en el Centro del Mundo for 32 years which nurtured and inspired generations of flutists in Ecuador. His work preserves folk and classical music in the country.

Mia Dreese
Mia Dreese has been instrumental in creating and supporting a thriving flute community in Holland by founding the Dutch Flute Society in 1991, serving as its president for 15 years, and creating and editing their quarterly magazine FLUIT for 25 years, during which time she interviewed most of the major flutists in the world. Through her creative and continued commitment, the Dutch Flute Society has built strong artistic and cultural ties to the Netherlands, to Belgium, and internationally.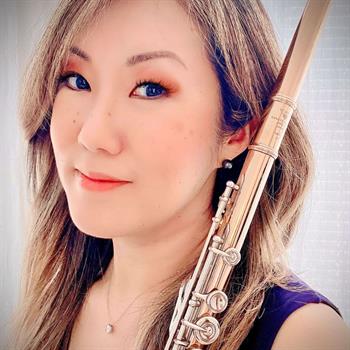 Kaori Fujii
Kaori Fujii is the founder of Music Beyond, a nonprofit organization that brings music initiatives to developing countries (most recently to the Democratic Republic of the Congo). Music Beyond offers teacher training, mentorship, and performance opportunities to local musicians and champions women's empowerment by building confidence and developing leaders for the next generation of musicians and teachers.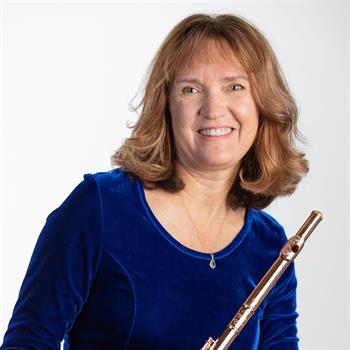 Cathy Herrera
Cathy Herrera is the founder and president of The Flutopia Initiative, a nonprofit organization inspiring musicians to "change the world, one concert at a time." The Flutopia Initiative was founded in 2012 to channel musical performances toward impacting the spirits of community members as well as assisting those with physical needs, inspiring flutists to leave a positive imprint on the community by raising funds for local charities. Her work also extends to communities throughout the Americas and the Caribbean.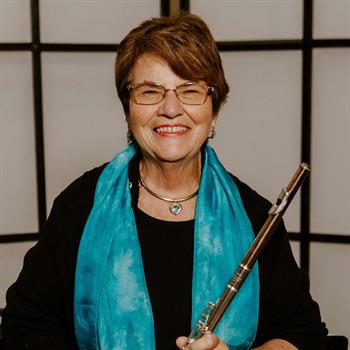 Marie Jureit-Beamish
Marie Jureit-Beamish is a devoted supporter of the arts and musicians throughout her community in Florida and beyond. A lifelong music performer and teacher, she has founded and funded many concert series including the Jureit Musicales and the Sunset Concerts at the Gallery. Her passion for arts education continues to break down cultural barriers with the goal of supporting musicians and community members of all ages to bring diverse people together.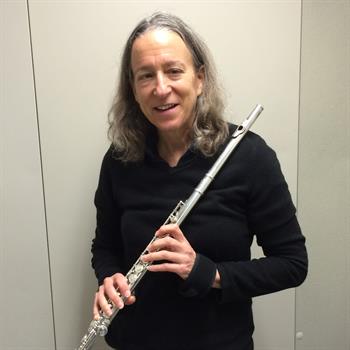 Ellen Kaner
Ellen Kaner continues to selflessly extend herself as a highly effective volunteer behind the scenes to keep the Texas Flute Society, the NFA, and many other organizations running smoothly. A multifaceted individual, educator, and musician, she has served as an officer in the Texas Flute Society for 30 years and is dedicated to expanding the reach of the flute into marginalized communities. She is truly an "unsung hero."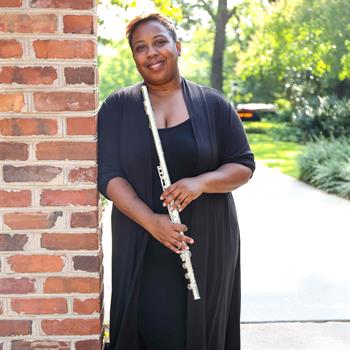 Jammie Phillips
Jammie Phillips is dedicated to educating and inspiring young Black musicians to overcome adversity. Named Teacher of the Year in 2017, she channels her own personal success to inspire students in underserved areas and is a passionate voice for equity and equality. Her vibrant personality and genuine love for young people shine through in the successes of her students.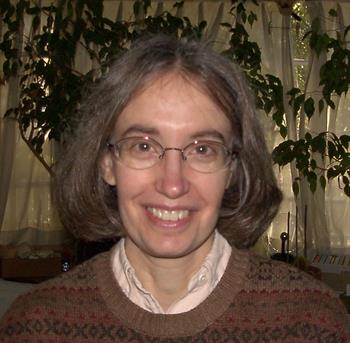 Katherine Saenger
Katherine Saenger is a talented, selfless, and practical volunteer working behind the scenes of the New York Flute Club, a stalwart member since joining the organization in high school. Her intellect, musical knowledge, common sense, and New York efficiency make her the "epitome of the perfect volunteer" and an integral part of the enduring success of the NYFC. As editor of the club's newsletter and website manager, she has created a vibrant and important resource for flutists around the world. As membership secretary, her sensitivity, savvy and advice communicate the friendly face of one of the largest clubs in the country.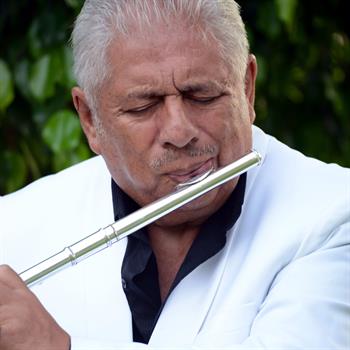 César Vivanco Sanchez
César Vivanco Sanchez pioneered South American flute festivals as the founder and director of the Festival Internacionales de Flautistas in Lima, Peru, which was the first international flute festival in South America. César influenced a long lineage of flutists throughout South America and sparked an explosion of interest in the flute.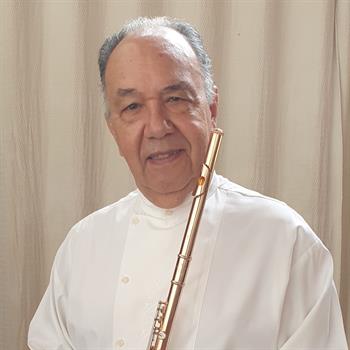 Celso Woltzenlogel
Celso Woltzenlogel changed the flute landscape of Brazil by founding and running the Brazilian Flute Society (ABRAF), serving as its president for 13 years. His work had a profound impact on flutists in Brazil both young and old as he built international networks to highlight Brazilian talent and music around the world.
Bios were written by the NFA Golden Anniversary Committee.