NFA internships are a great opportunity for undergraduate or graduate students to gain valuable experience in arts nonprofit administration. The NFA offers a fun, supportive environment for interns to build skills and explore career opportunities in the music world and beyond.

The NFA offers two internship programs: office internships and convention internships.

Office Internships
Office internships are available year-round, and students may apply at any time. Flute students are especially encouraged to apply. However, study of the flute is not a requirement to obtain an office internship. Interns are expected to work a minimum of 6 hours per week at the Chicago office, which is conveniently located in downtown Chicago, close to several public transportation options. These internships typically run 10 weeks. Hours are flexible and internships can be extended. Summer office interns are given priority consideration for convention internships.

Office interns will gain hands-on experience in a variety of key areas, including member services, convention planning, marketing, archival research, and publishing.

Interns should be hard working, detail oriented, and have a positive attitude. Strong interpersonal communication, writing, editing, research, and organizational skills are required. Candidates should have proficiency in Microsoft Word, Excel, internet research, and social media, as well as the ability to meet deadlines and effectively manage time while accomplishing multiple tasks.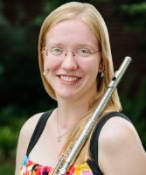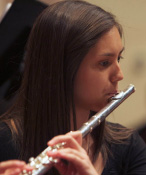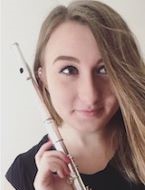 How to apply for an office internship
To submit an application, please email your resume, a recommendation letter from a current professor, and a short cover letter telling us your availability, why you are interested in working for the National Flute Association, and what unique talents you will bring to our team to Membership Manager Lilly Mauti at lmauti@nfaonline.org.
Convention Internships
Convention internships are available to U.S. or international students who are able to work at the annual NFA convention. Convention Interns will have the opportunity to learn about the National Flute Association during the 4 exciting days of the annual convention. The interns will work hands-on with the Equipment Chair, Convention Director, Marketing and Development Associate, and Membership Manager and will receive "behind-the-scenes" experience while at the convention. Students will gain valuable work experience while enjoying flute music from around the world.
Applicants must be undergraduate or graduate students majoring in flute with an emphasis in performance, music education, music theory, music composition, music therapy, music business, or arts administration. Students may be beginning college in the fall of 2020 or may have just graduated in the spring of 2020. They do not need to have attended an NFA convention in the past; they must, however, hold current membership in the National Flute Association. Preference will be given to students who live in the host city, but it is not required that applicants are residents of the state in which the convention is being held.
Please click
here
for more information and the application form.