Betty Bang Mather
2012 Lifetime Achievement Award
Thanks to the Dust Bowl and the Great Depression, Betty Bang Mather lived in six houses in her native Emporia, Kansas, and attended high schools in Des Plaines, Illinois; South Orange, New Jersey; and Forest Hills (Queens), New York City. Her BMus is from the Oberlin Conservatory and her MA from Columbia Teachers' College. Her flute teachers include H. Henry Zlotnik, Harry Peters (an oboist, as there was no flute teacher at Oberlin at the time), Arthur Lora, William Kincaid, Jean-Pierre Rampal, Gaston Crunelle, Gustav Scheck, and Roger Mather. During her high school and college years she played with the New York All-City High School Orchestra, Tanglewood Student Orchestra, Oberlin Orchestra, Juilliard Summer Scholarship Orchestra. and National Orchestral Association.

From 1952 to 1996 Mather taught flute at the University of Iowa, and for a few years team-taught a Baroque performance practices class there. UI became one of the first universities to hire a full-time flute professor (when it hired Mather), to have an active faculty/staff woodwind quintet, to offer the PhD in composition and the DMA in musical performance, to invite high-level guest composers to work with students, and to support a Center for New Music.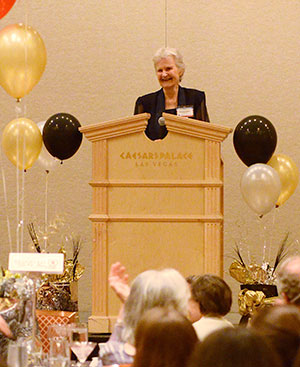 In 1973, Mather married the British-born scientist, engineer, and flute teacher Roger Mather. On the basis of Roger's flute clinics at various universities and his contract to write a book on flute playing, UI hired him part time and then as adjunct professor to share Betty's teaching load. This gave them both time to research and write. He concentrated on tone production and she on the music.
Mather has presented concerts, lecture/demonstrations, seminars, and workshops in the United States, France, Germany, England, Switzerland, China, Taiwan, and New Zealand. Her articles, editions, and books have been reprinted (and translated in many cases) in Japan, Germany, Australia, Argentina, Switzerland, New Zealand, and The Netherlands. Her presentations and publications deal with expanding the flute repertoire, Baroque and Classical preludes and cadenzas, Baroque performance practices, Baroque dance, holistic approaches to learning and performance, and the poetic orations in Bach's flute music.
Mather's editions include Freillon-Poncein and Hotteterre le Romain Preludes for Recorder (with David Lasocki), 30 Virtuosic Selections in the Gallant Style, 60 Favorite Airs in the Gallant Style, Three Opera Duets, The French Noel (with Gail Gavin), Bach's Partita for Solo Flute (with Elizabeth A. Sadilek), and Bach's B Minor Overture Suite (with Dean M. Karns). Her books include Interpretation of French Music from 1675 to 1775, Free Ornamentation in Woodwind Music (with Lasocki), The Classical Woodwind Cadenza (with Lasocki), The Art of Preluding (with Lasocki), and Dance Rhythms of the French Baroque (with Karns).
Mather has been active with the National Flute Association from the start, speaking and performing at the first convention in 1973 and serving as co-program chair for the second convention and serving twice on the board of directors and as the 15th president (and first woman elected to that position). She has presented convention sessions, written articles for The Flutist Quarterly and its predecessors, and served many years on the The Flutist Quarterly's editorial advisory board.