First Generation in College Scholarship
Continuing and strengthening NFA's mission of inspiring flutists, enriching lives, and impacting those who need it most, the First Generation in College Scholarship aims to support and develop educational and career opportunities for talented, first generation in college students. First-generation in college students are defined as those students whose parents have not completed a bachelor's degree. Offered nationwide, this scholarship provides a transformative experience for college-level students with challenging financial backgrounds.
About the Scholarship
The First Generation in College Scholarship is a merit-based, one-time monetary award granted to a flutist currently enrolled in or accepted to attend an accredited college, university or conservatory in the United States. Applicants must be pursuing an undergraduate music degree with the flute as their primary instrument and comply with the definition of first-generation college students above.
The awardee will receive a monetary award of $2,000 to be applied toward tuition, educational fees, or any other related expenses including but not limited to housing, meals, travel, or educational materials. In addition, the awardee will enjoy one-on-one career mentorship sessions by the Career and Artistic Development Committee during the academic year.
Questions should be directed to scholarship coordinator
Nora Lee Garcia
.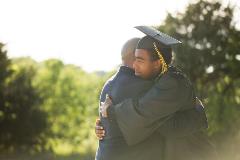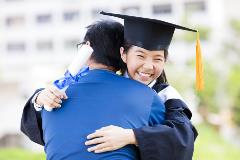 Application Requirements
In order to be considered for the First Generation in College Flute Scholarship, applicants must meet the following criteria:

Be a citizen or legal resident of the United States.
Be under the age of 25 years by the application date.
Applicants must be enrolled as a full-time undergraduate student majoring in music at an accredited college, university, or conservatory in the United States for the upcoming academic year.
Freshmen, sophomores, juniors, and rising senior students in college will be eligible to apply. Senior students in high school who have completed an audition and application process and have been accepted into a music program at a university, college, or conservatory in the United States are also eligible.
Applications for the 2020-2021 school year are no longer being accepted.
Applicants must submit the following materials; incomplete applications will not be considered.
An audio or video recording of the applicant performing two works of contrasting styles for unaccompanied flute. The program must be 8 to 10 minutes long and recorded not more than 6 months prior to submission. Applicants must choose works from the two categories of standard solo flute repertoire listed below. Works should be played without repeats. Please submit .mp3, .mp4, or .mov files. Links to YouTube or SoundCloud are also acceptable.

Baroque

: choose movements from CPE Bach: Solo Sonata; JS Bach: Solo Partita; Telemann: Solo Fantasies.

Twentieth Century

: choose movements from Arnold: Fantasy; Bozza: Image; Berio:Sequenza; Debussy: Syrinx; Ferroud: Trois Pieces; Honegger: Danse de la Chevre; Hoover: Kokopelli; Ibert: Piece; Jolivet: Cinq Incantations; Karg-Elert: Sonata Appassionata; La Montaine: Solo Sonata; Varese: Density 21.5

NEW: Due to the COVID-19 crisis, the selection committee will accept recordings between 6 and 10 minutes long. Applicants may select one work from the required list above and one work of their choice (not on the list) representing the other category.

Two letters of recommendation. Letters of recommendation should address the following: (a) the applicant's present and prospective level of flute musicianship; (b) the applicant's potential to succeed in a higher education setting; and (c) the financial need of the applicant. Please only submit .doc, .docx, or .pdf files.