High School Soloist Competition
The 35th annual High School Soloist Competition will feature eight finalists (selected based on their recorded round audition) competing at the 2019 NFA Convention. Cash prizes of $1,000, $500, and $300 will be awarded to the finalists. In addition, the $400 Geoffrey Gilbert Scholarship will be awarded to the first-place winner, to be used for further flute study with any teacher who is a member of the NFA. The $100 Deveau Scholarship will be awarded to the finalist who gives the best performance of the new work commissioned by the NFA for this competition. All finalists must be available for the duration of the convention as the first-place winner will perform a recital on Sunday.

In addition to the eight finalists, three flutists will be selected from the recorded round to participate in the High School Masterclass at the 2019 NFA Convention. Other entrants may, upon unanimous recommendation from the recorded round judges, receive certificates of merit in recognition of the high quality of their work.

All entrants must have been full-time students enrolled in an accredited institution during the 2018-2019 academic year in grades 9-12 or the equivalent and between the ages of 14 and 19 on the first day of the convention. Entrants will be required to show proof of age at the convention. Previous first-place winners of this competition are ineligible to compete.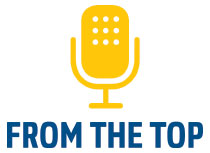 The winner of the High School Soloist Competition becomes an automatic finalist in NPR's radio program, From the Top with Host Christopher O'Riley, America's largest national platform dedicated to celebrating the stories, talents, and character of classically-trained young musicians.

Competition Requirements*
NFA membership - all flutists must be current NFA members at the time the entry is submitted (nfaonline.org/signup)
Entrants chosen to perform or present at the convention must renew their membership (for the membership year beginning August 1, 2019) and register for the convention by July 1, 2019.
Completed entry
$55 entry fee (paid during submission process)
All entrants must submit their entry, upload recordings/supplemental materials, and pay competition and membership fees by 11:59 p.m. Eastern Standard Time, Tuesday, February 19, 2019.
Recorded Round Repertoire
Each piece should be uploaded as a separate file in the following order. All uploaded files must be audio recordings. No videos are allowed.
Jules Mouquet, La Flute de Pan, Op. 15, I. Pan et les Bergers (any edition)
Georg Philipp Telemann, Fantasia No. 5 in C Major, TWV 40:6 (any edition)
Accompanied repertoire must be recorded with piano accompaniment.
Final Round Repertoire
This repertoire will be presented at the 2019 NFA Convention in the order of the finalist's choosing.
NFA commissioned work to be sent to finalists no later than June 1
Eugène Bozza, Image, Op. 38 (Alphonse Leduc)
François Devienne, Sonata in F Major, III. Allegretto non troppo (any edition)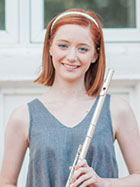 My experiences at the 2016 and 2017 conventions, initially as a second-prize winner and then as a first-prize winner of the High School Soloist Competition have inspired me to become a better musician and, ultimately, a better thinker. Aside from pushing me to progress technically and artistically, the conventions have equipped me with a number of new tools and resources to which I can always return and introduced me to new colleagues and friends for life. Furthermore, the NFA's commitment to championing new pieces and expanding the repertoire make its competition program a cornerstone of flute music today. In addition to requiring me to develop my own interpretations and understandings of works, taking part in a competition has led me to experiment with styles and techniques I may not have otherwise explored. I'm grateful to have had this opportunity through the NFA and would wholeheartedly encourage any passionate young flutist to take advantage of what the NFA has to offer.
—Jessica Shand, 2017 winner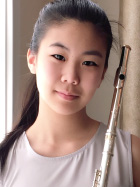 It is a great honor to have won the 2016 NFA High School Soloist Competition. The whole preparation process of this competition helped me to learn time management skills, focus in my training, and refine my performance. At the convention, I got the opportunity to meet and exchange experiences with the other contestants about interpretation, style, and tone color. In addition, the comments from the competition judges were invaluable. For me, the NFA convention is much more than just a competition. I was able to take advantage of the masterclasses, topical seminars, and concerts, and I found great motivation in being surrounded by performers, teachers and flute enthusiasts. It was an incredible and memorable experience to last a lifetime.
—Lindsey Wong, 2016 winner