Friday Night Gala Concert
2023 NFA Convention
Friday, August 4
Phoenix, AZ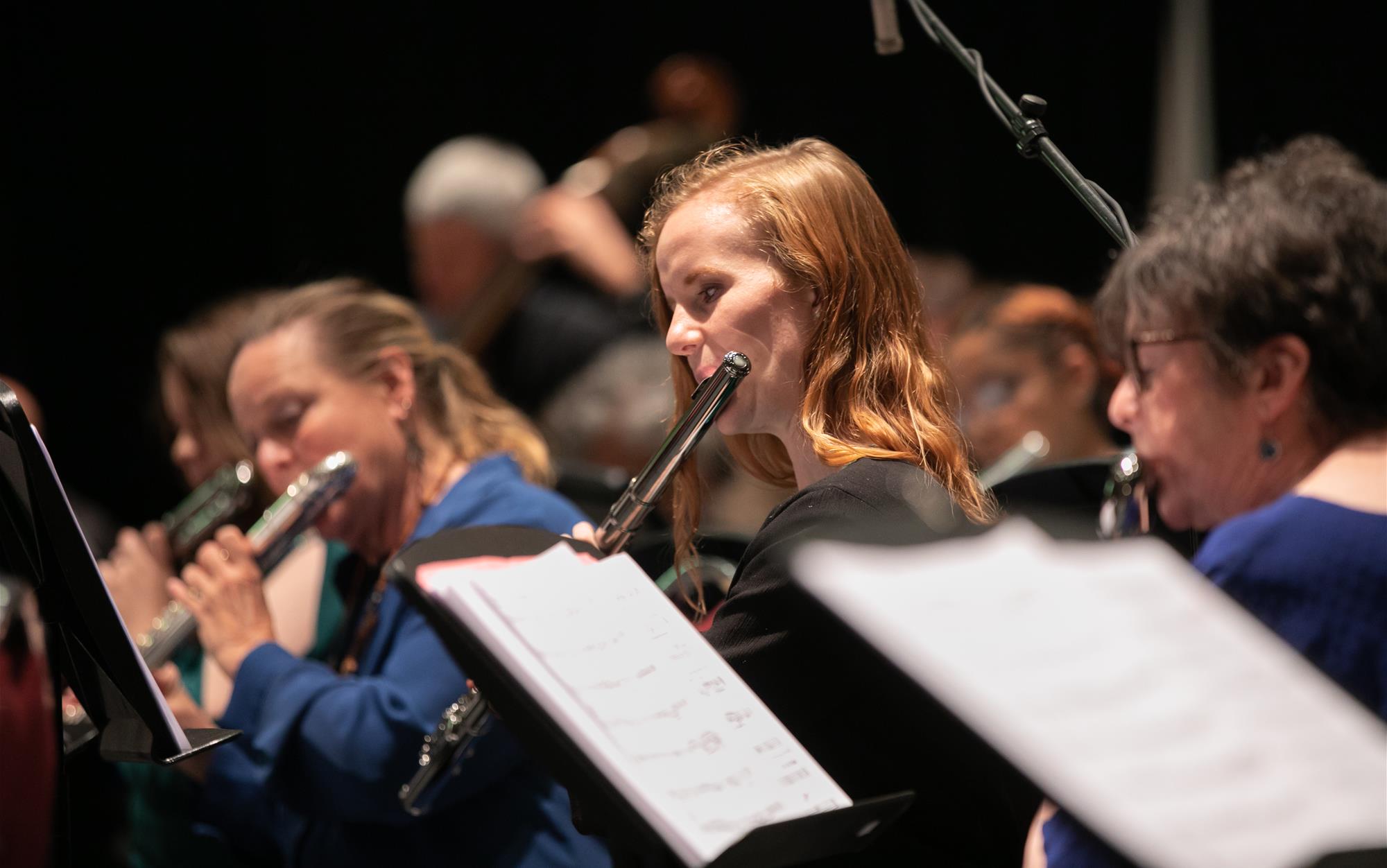 2023 Friday Night Gala Artists
The convention continues to heat up at the Friday Night Gala!
The concert begins with an exciting NFA premiere, In Us, by Allison Loggins-Hull. Commissioned by the Umoja Flute Institute, the performance will feature Jackie Cordova-Arrington, Ramona Douglas, Adam Eccleston, Akilah Kidd, Christian Lampkin, Tyler Martin, James Miller, Shaina Rush, Ebonee Thomas, Anthony Trionfo, Brittany Trotter and Kyrese Washington. (Brian Dunbar, director)
The Roadrunner Trio (with flutist Rachel Woolf) follows with a rousing performance of Dash, by Jennifer Higdon, for flute, clarinet and piano.
Nina Assimakopoulos integrates music and movement in a stirring performance of Winter Spirits by Katherine Hoover.
Piccolo virtuoso Peter Verhoyen presents an exciting work by Romanian-born Hungarian composer, Levente Gyöngyösi.
Jonathan Snowden's brilliance will be on display, performing Albert Roussel's Joueurs de Flûte.
The very gifted, young Sooah Jeon is sure to charm the audience with Hopak, one of Paul Schoenfield's Slovakian Children's Songs.
The Taiwan Joueurs de Flûte Ensemble absolutely sizzles on Mike Mower's Fiction.
Native American flutist R. Carlos Nakai teams up with renowned jazz drummer, Lewis Nash, for an extraordinary musical conversation.
Elev-8* Hybrid Arts Flute Ensemble have a surprise in store with Ian Clarke's The Great Train Race.
The Japan Jazz Flute Big Band will close the show with Yuko Hoshi's jazz arrangement of the traditional Japanese children's song, Antagatadokosa, followed by Kenji Kono's new arrangement of Duke Ellington's Take the "A" Train. This fabulous band will have you dancing in the aisles!