Myrna Brown Dine-Around
Thursday
5:45 – 7:30 p.m.
Are you looking to extend your social connections during the NFA convention? Join us for the Myrna Brown Dine-Around, a special opportunity for convention attendees to network and meet new friends. These community meals are open to all convention guests—first-timers, regular attendees, students, and professionals—and allow flutists from all walks of life to connect over dinner.

Hosted in memory of flutist and early NFA administrator Myrna Brown—a strong proponent of collegiality between flutists—the Dine-Around is a great way for first-time attendees to break the ice and forge new connections or simply learn more about the convention itself.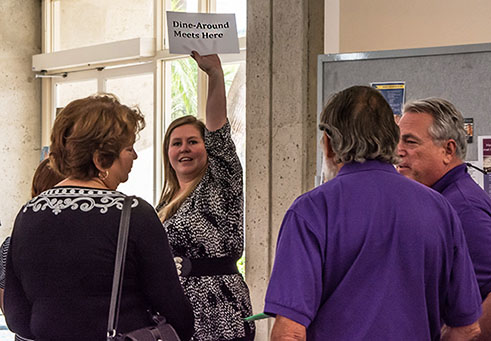 "If you are new to NFA conventions, please join us for the Myrna Brown Dine-Around. It's a great way for attendees to connect with other flutists and build a network of new friends and colleagues."

–Elizabeth Robinson, Myrna Brown Dine-Around Coordinator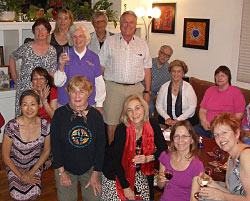 Food, Friends, and Fun at the Myrna Brown Dine-Around
One meeting at the 2016 Dine-Around in San Diego led to a memorable night of conversation, community, and of course, great food this past March—in Tucson, Arizona.

Read the story on FQ Plus!