Youth Flute Day
For student flutists ages 9–18
Sunday, August 15
Young flutists are invited to join us for our first virtual Youth Flute Day. Individual registration for Youth Flute Day costs only $30 and provides access to all the day's events. For groups of 10 or more, registration is only $25 per person. For group registrations, contact membership manager Lilly Mauti at lmauti@nfaonline.org.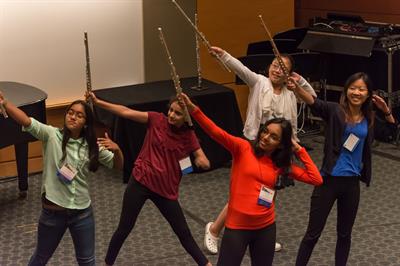 Youth Flute Day offers a vibrant schedule of events intentionally designed to capture the attention and spark the imagination of young players. Fun, interactive sessions with lively performances and informal conversations will help create a welcoming space. Our first virtual programming invites young flutists to share their talents, questions, and dreams with a wonderful roster of experts.

Youth Flute Day Flyer

— Click here for a shareable flyer to spread the word to teachers, band directors, and young flutists.