Fenwick Smith
2010 Lifetime Achievement Award
Fenwick Smith retired from the Boston Symphony Orchestra in 2006 after a distinguished 28-year career as second flute. Due to five years of vacancies in the flute section, he covered first chair in a wide variety of repertoire, including Daphnis and Chloe, the Afternoon of a Faun, and the Firebird Suite.
His Boston-based performing career began in 1975 when he joined the contemporary-music ensemble Boston Musica Viva, the New England Woodwind Quintet, and the Melisande Trio (flute, viola, and harp). After winning his BSO audition in 1978, he continued his active participation in recitals, radio broadcasts, chamber music performances, and teaching; he has also performed on Baroque flute with Boston's leading early-music ensembles. Smith continues as a member of the Boston Chamber Music Society, which he joined in 1984.
Starting in 1977, Smith began presenting recitals in the Boston area; since 1983 they have been presented in New England Conservatory's Jordan Hall. While repeating only seven pieces to date, he has assembled 33 balanced, informative, and entertaining programs, often with other colleagues. They have become a much-anticipated feature of Boston's concert calendar.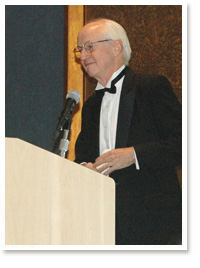 As a concerto soloist, Smith has introduced to Boston audiences Lukas Foss' Renaissance Concerto and the flute concertos of John Harbison and Christopher Rouse. In more familiar repertoire, he has performed concertos of Ibert, Nielsen, Thomson, Mozart, C.P.E. Bach, Amram, Quantz, Vivaldi, Telemann, and others.

Smith's adventuresome discography includes premiere recordings of works by Cage, Copland, Dahl, Foote, Ginastera, Harbison, Koechlin, Pinkham, Reinecke, Rorem, Schoenberg, Schulhoff, and Schuller. Naxos' acclaimed three-CD series of the complete flute works of Philippe Gaubert was followed by a two-CD set of the complete flute works of Jean-Marie Leclair. CDs devoted to Martinu and to Rorem will follow in 2011.

Smith has taught at the New England Conservatory since 1976; in 2001 he was the recipient of New England Conservatory's Laurence Lesser Award for Excellence in Teaching. His student Ilji Kim was the first-prize winner in the 2010 New York Flute Club Competition.

With his BSO career behind him, Smith is continuing his teaching commitment at NEC. Verne Q. Powell Flutes, Inc., where earlier in his career Smith worked as a flute maker, will sponsor him in masterclasses and recitals, nationally and internationally, as an emissary of the company.