Susan Milan
2019 Lifetime Achievement Award
Susan Milan, born in London to civil servants, has been called the Queen of the Flute. She has led an extremely successful career as a symphony musician, soloist, recording artist, chamber musician, and teacher. She was the first female principal flutist of both the London Symphony Orchestra and the Royal Philharmonic Orchestra, the first woman to serve as flute professor at the Royal College of Music, the first woman to chair the British Flute Society, and the first woman jurist for the Kuhlau Competition.

Milan performs and gives masterclasses in the United States, East Asia, and Europe. She can be heard regularly on BBC Radio and has recorded for the Chandos, Upbeat, Da Capo, Omega, Denon, Cala, and Metier labels.

Milan performs with numerous chamber ensembles, including the Instrumental Quintet of London, the Debussy Ensemble, Barocco, and the Milan Trio. The Debussy Ensemble released a recording of Debussy, Bax, Mathias, and Ravel in 2011.
Milan has researched, written, and published books and sheet music widely, including 19th-century repertoire (Boosey & Hawkes), Wilhelm Popp's Sonatine Op. 388 (Spartan Press Edition), study books, and cadenzas. She is currently restoring and processing for CD her collection of historic 78 rpm recordings of flutists performing from 1910 to 1945.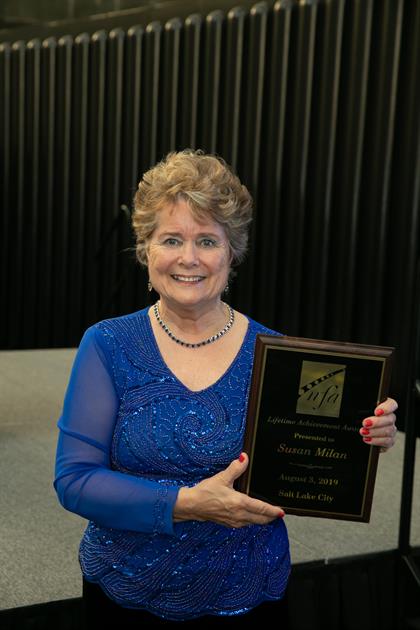 Milan is committed to commissioning and performing new works and has had works written for her by numerous composers. Her recital CD, British Living Composers, with pianist Andrew Ball, was released in 2008.
Milan is director and founder of the British Isles Music Festival, where outstanding young musicians explore and perform chamber music under the direction of established performers and teachers. She is a professor and fellow of the Royal College of Music and professor of the Royal Northern College of Music and Trinitylaban Conservatory.