The 2019 NFA elections open July 1 and close near the end of this year's convention on August 3 at 5:00 p.m. (MDT). The assistant secretary position is elected; the three board positions are ratified for three-year terms. The election results will be announced at the closing ceremonies of the 2019 NFA Convention.
A proposed revision of the NFA Bylaws will also be included on the ballot. Visit this page for more information.
For Assistant Secretary
A two-year commitment; will serve one year as assistant secretary and the following year as secretary. One is elected.
Katherine Emeneth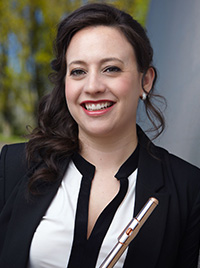 I am incredibly honored to be nominated for the assistant secretary position of the NFA. For the past four years, I served as the chair of the membership committee, which is one of the newest NFA committees. Through this post, I interacted with numerous members of the NFA and the board to find new ways for the organization to support its members. The committee expanded the NFA's resource offerings to include the studio membership discount, Young Members' Page, access to Naxos online, Play with a Pro, and others. I have gotten to know the organization deeply and have enjoyed participating in planning for the future. As a 21st-century portfolio career musician, I am eager to continue contributing my thoughts about how the NFA can truly serve all of its members to the fullest extent. Even though music is timeless, the world is always evolving, and we must evolve with it. I hope my service will lead to the organization's growth and continued importance for all flutists. It is a privilege to be nominated for this position, and I am eager to continue my service.
Katherine Emeneth is a dynamic portfolio career musician. As a dedicated educator, she is a co-founder of the Flutissimo! workshop at the University of Georgia. She teaches at Georgia Gwinnett College, where she won the 2017 Outstanding Teaching Award, and has a unique pre-college private flute studio where her expertise and enthusiasm for rigorous flute pedagogy balances with a style that is engaging and encompassing the whole person. Most recently, she founded the Flute Teacher's Playbook. The first online course of its kind, the playbook provides studio teachers with a thorough education in business development and how to make their studios thrive. Emeneth performs with orchestras in the southeastern United States including the Charleston, Hilton Head, and Chattanooga symphonies. Her previous appearances have been with the Seattle Collaborative Orchestra, Seattle Metropolitan Chamber Orchestra, and Washington-Idaho Symphony. She is the founder of her trio, The Kitchen Sync, whose mission is to make music accessible to all audiences. Emeneth holds degrees from the University of Georgia and the University of Washington.
Charlene Romano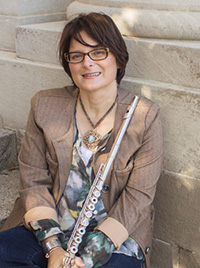 It is an incredible honor for me to be nominated for assistant secretary of the National Flute Association, and I humbly accept this nomination. From my first convention as a student in 1991—where I was stunned to quite literally run into Jean-Pierre Rampal as he came out of an elevator, and where I soaked up every concert, masterclass, and workshop I could—to now, I have seen the influence and support of the National Flute Association on young students, professionals, and amateurs grow by leaps and bounds. As coordinator of the Flute Society of Washington's Mid-Atlantic High School Flute Choir and member of the convention planning committee, I have seen the positive effect a well-run flute organization can have on its community. I am now a professional flutist, studio teacher, and faculty member at Shenandoah Conservatory, where I am privileged to mentor the artists and teachers of tomorrow. In my own, somewhat rural area, I support young musicians and adult amateurs in furthering their artistry. I also work with many local band directors to create flute workshop experiences for their students in an effort to reach students who may not have the resources for private lessons. Service to my local community is important to me, and I have served on the board of the Blue Ridge Junior Cotillion, an organization that aims to teach social skills to better enable preteens to manage their professional and personal lives, and I serve on the Parent-Teacher-Student-Organization executive board of John Handley High School, a privately endowed public high school. I am an advisor to the Shenandoah Conservatory Chapter of Sigma Alpha Iota. I believe in arts education experiences for all. I relish the opportunity to give back to my larger flute community by serving as assistant secretary of the National Flute Association.
Charlene Romano maintains an active private flute studio in Winchester, Virginia, as well as serving as an adjunct assistant professor at Shenandoah Conservatory, where she has taught applied flute, written theory, ear training, and 20th Century Listening, coached small ensembles, and directed the flute choir. Romano is a sought-after clinician and adjudicator and has published several pedagogical articles in Flute Talk, The Flute View, and The Double Reed. She has extensive chamber music and orchestral experience and has performed with the San Francisco Concerto Orchestra, the Sacramento Ballet, the California Wind Orchestra, and many others. She has adjudicated several competitions for the Mid-Atlantic Flute Convention and coordinates the Flute Society of Washington's Mid-Atlantic High School Flute Choir Competition. Visit charleneromano.mymusicstaff.com/About-Charlene-Romano
For the NFA Board of Directors (ratified)
Three to be ratified for a three-year term. Primary duty is to participate in all meetings of the board and to assist in the implementation of the policies and projects adopted by the board.
Carol Dale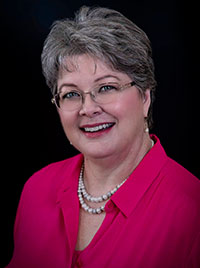 When I received the call about serving on the board of the NFA, I was delighted yet puzzled. I'm no longer a flute teacher or full-time performer; I sing in a church choir and serve as the music coordinator for that church's 11 music ensembles. Why would the NFA be interested in me? It must not be flute-related experience that is valuable in this case. It's not about which tone color to use when blending with the E-flat clarinet, how to get a pesky C-sharp in tune, or any of those other flute-specific skills. I think the call came because I have rarely resisted the opportunity to learn a new skill outside of music, yet it is music I still serve. The NFA has been this way, particularly in recent years: the move to Chicago (risky!); changing administrative structure (daring!). This organization that I love deeply and dearly has always looked ahead and challenged itself to reach higher, to expand in unexpected ways. I'm proud and eager to be serving it again.
Carol Dale is music coordinator at Village Presbyterian Church in Prairie Village, Kansas, the fifth largest church of that denomination in the United States. Prior positions include executive assistant to the Dean of the University of Missouri–KC Conservatory of Music and Dance; associate professor of flute at the University of Mississippi; principal flutist in the Tupelo (Mississippi) Symphony, interim piccoloist in the Memphis Symphony, secretary of the NFA, and a member of the NFA Finance Committee. She is a founding member of the Mid-South Flute Society, a founding member of Pi Kappa Lambda at the University of Mississippi, and a member of SAI. She holds a DM and MM from Florida State University and a BM with honors from the UMKC Conservatory of Music. Teachers include Mary Posses, Samuel Baron, and Charles DeLaney.
Phyllis Avidan Louke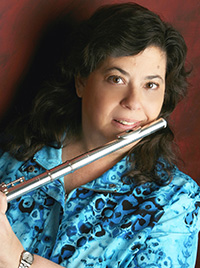 I feel honored to have been nominated to serve on the NFA board. Attending NFA conventions since 1992 has been the source of both inspiration and information. From masterclasses and workshops to concerts, reading sessions, and performing with the NFA Professional Flute Choir, I have learned so much about teaching, performing, repertoire, and serving our national (and international) flute community. In more recent years, I have had the opportunity to share some of my knowledge and experience as a workshop presenter, performer, and conductor. Locally, I have served on the board of directors of the Greater Portland Flute Society since 1991, first as treasurer for more than 10 years, followed by a long stint as president, and currently as vice president. I have coordinated many events, as well as hiring the society's guest artists for the past 20 years. I am looking forward to serving on the NFA board and being of service to the NFA.
Phyllis Avidan Louke is a flutist, educator, and composer living in Portland, Oregon. She is principal flutist of the Tilikum Chamber Orchestra and Oregon Symphonic Band, conducts Rose City Flute Choir, and is the flute instructor at Pacific University in Forest Grove, Oregon. An active performer and presenter at NFA conventions, Louke has also been a guest artist at flute club events across the United States. Her articles about a variety of topics have appeared in Flute Talk magazine. Louke has served on the Greater Portland Flute Society board of directors since 1991 as treasurer, president, and, currently, vice president. She also serves on the board of the Tilikum Chamber Orchestra. Louke has been composing and arranging for flute ensembles since 1990, with more than 70 published works. With Patricia George, she co-authored a pedagogical series of flute books. Louke graduated from the University of California at Santa Barbara, where she studied flute with Burnett Atkinson.
John McMurtery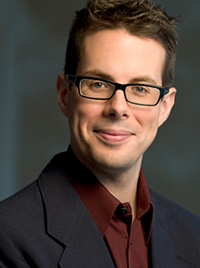 It is a great honor and privilege to be nominated to serve on the National Flute Association's board of directors. The NFA is doing such important work, from supporting composers and young artists to encouraging outreach programs, fostering scholarship and research, and nurturing the health of the flute community at large. I have attended NFA conventions since 1996, having served several times as a recorded-round judge and, this past summer, as judge of the semifinal round of the Young Artist Competition. I have composed and performed several new works for flute ensemble that were premiered at NFA conventions. During my time on the New York Flute Club's board of directors, I served as president, as membership secretary, and twice as program co-chair of the club's annual flute fair. It has been a pleasure to serve the flute community at the local, regional, and national levels, and I look forward to contributing my time and energy to helping ensure a bright future for the NFA.
John McMurtery is associate professor of flute at Western Illinois University, principal flutist of the Peoria Symphony, and section flutist with the New York City Opera Orchestra. He has served as guest principal flutist of the Chicago Symphony Orchestra, the Chicago Lyric Opera, and the Metropolitan Opera Orchestra. Appearances as soloist include the Peoria Symphony, Artemis Chamber Ensemble, Manhattan Chamber Orchestra, New York Symphonic Ensemble, New Jersey Flute Society, and Flute Society of St. Louis. As a chamber musician, McMurtery is a member of UpTown Flutes, Luna Nova (based in Memphis), and the Camerata Woodwind Quintet and has appeared at the Santa Fe Chamber Music Festival. He has recorded for Naxos and Pentatone. McMurtery taught at the University of Nevada Las Vegas and Westminster Conservatory and is a past president of the New York Flute Club. He received degrees from the Juilliard School (DMA), Rutgers University (MM), and Central Washington University (BM).