The 2022 NFA election opens July 1 and closes August 13 at 5:00 p.m. central. The following candidates are to be ratified. The assistant secretary/secretary will serve one year in each position; the vice president/president-elect will serve two years as vice president and two years as president; board members will serve three-year terms. Voters will also vote to ratify changes to the NFA bylaws; more information on that can be found here. The announcement will be made during closing ceremonies between 4:00 and 6:00 p.m. on August 14.

For Assistant Secretary
A two-year commitment; will serve one year as assistant secretary and the following year as secretary.
The NFA has been an important part of my life for many years. Through committee work and a term on the board of directors, I have been part of big projects, tough decisions, long meetings, thoughtful conversations—so many small and large steps that have contributed to the development of this organization. Through it all, I have worked with people who exhibit tremendous commitment to our community, belief in our mission, and dedicated work toward our future. I am honored to be nominated for the position of assistant secretary/secretary and look forward to this opportunity to serve the organization.


Lisa Bost-Sandberg is a flutist, composer, and improviser deeply committed to contemporary music as well as its rich roots in the classical repertoire. Recent engagements include performing as a featured flutist-composer on the New York Flute Club's Solo Flute Spectacular concert, serving as guest artist for the 2022 Utah Flute Festival, and performing on Carnegie Hall's virtual film premiere of Julia Wolfe's Oxygen for 12 flutes. Her compositions have been honored as prize-winners and finalists in numerous competitions. She teaches at the University of North Dakota and has recorded on the Albany, GIA, and North Texas Jazz labels. lisabost.com

For Vice President/President-Elect
A four-year commitment; will serve two years as vice president/president-elect and the following two years as president.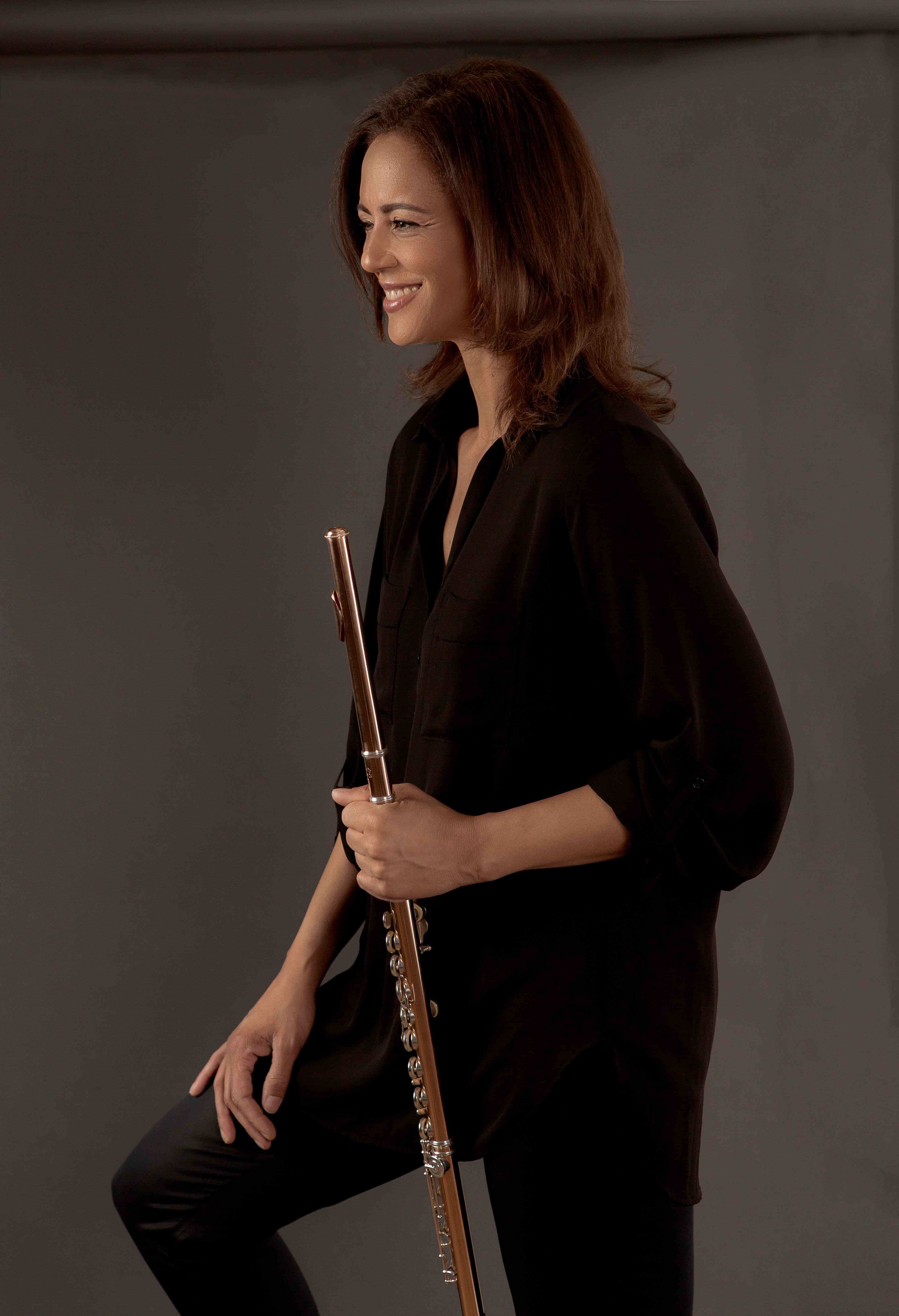 Thank you for the nomination for vice president and president of the NFA. I have been a member of NFA for many years and recently served as volunteer coordinator, committee chair, and program chair for the 2021 virtual convention. The past two years have been tumultuous, and I am touched to see the amount of compassion and dedication from everyone in the flute community. I hope to continue the great work that the staff and board of directors have done to bring the flute community together with programs that highlight and lift our members and build a greater sense of inclusion and belonging among the NFA membership.


Jennifer Grim has performed with such renowned ensembles as the Chamber Music Society of Lincoln Center, St. Luke's Chamber Ensemble, and Boston Chamber Music Society and is the flutist of the award-winning Zéphyros Winds and the New York Chamber Soloists. She also serves as principal flute of the Mozart Orchestra of New York and has given solo and chamber performances at major venues throughout the United States, Latin America, Europe, and Asia. Jennifer is associate professor at the Frost School of Music at the University of Miami. In demand as a clinician, she has given masterclasses at the Juilliard School, Eastman School of Music, and Yale University, among others. A native of Berkeley, California, she holds degrees from Stanford University and Yale University. Recently appointed artistic administrator of the Frost School at Festival Napa Valley, Jennifer also serves on the board of directors of Chamber Music America.
For the NFA Board of Directors
Primary duty is to participate in all meetings of the board and adopt the policies and the programs of the association.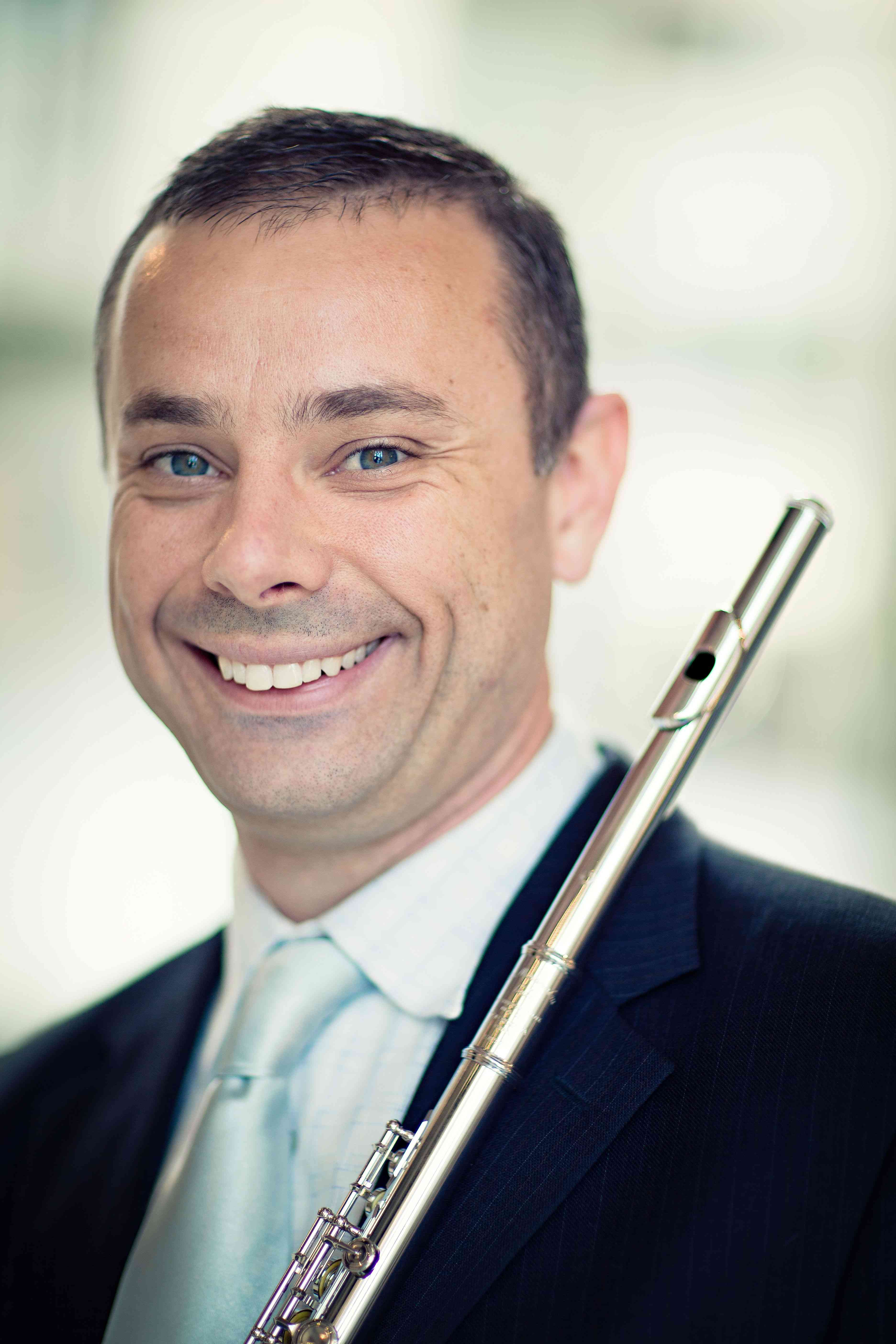 I am honored to be considered as a member of our NFA Board of Directors. I have served on the board of directors at the Mid-South Flute Society, and I have helped to create other flute organizations in the U.S. and abroad. I have a deep appreciation for all the collective and unselfish work it takes to keep these associations alive and thriving. I am committed to making informed decisions based on facts and on what best fits the interests of our association. I look forward to the opportunity to learn and serve the NFA.

International prize-winner Danilo Mezzadri is an ACUE Distinguished Teaching Scholar and professor of flute at the University of Southern Mississippi. He also teaches at the International Flute Workshop, Southern Flute Festival, and Blue Lake. He is the creator of the Spider Log interleaved practice system. Danilo has a "glowing, golden tone" and "vivid musicality" (Fanfare magazine), and his "dexterity is enviable" (British Flute Society). His performances have been reviewed as "gorgeous" (Detroit Free Press) "with a limpid sound, and coaxing every ounce of lyricism" (Jackson Citizen Patriot). Danilo is principal flute soloist with Gulf Coast and North Mississippi Symphony Orchestra.

I feel incredibly honored to be nominated to serve the NFA through membership on the board of directors. The NFA has a long history of celebrating, supporting, and evolving great flute-playing, teaching, and scholarship. It continues to grow a global community of innovators, critical thinkers, and creatives who thrive through mutual support and friendship. I believe the art of music and music-making has the power to deepen our understanding of the human condition, cultivate compassion for self and others, and positively impact our often challenging world. I know no instrument that connects humanity as the flute does, nor any organization that so powerfully and inclusively connects flutists. It would be a great privilege to serve the NFA as a member of the board.


As an enthusiastic contributor to the National Flute Association, Lisa Garner Santa has been a featured performer at numerous conventions and adjudicator and/or coordinator for events and competitions, including High School Soloist Competition, Newly Published Music Competition, Professional Flute Choir Competition, general competitions, and Archives and Oral History Committee, and as NFA Program Chair (2011). Her academic contributions can also be found in The Flutist Quarterly. She is currently professor of flute at Texas Tech. She leads initiatives in teaching and equity as chair-elect of the TTU Teaching Academy and as a member of the executive board of the TTU Women Full Professors Network.

I am honored to be nominated to serve on the board of the National Flute Association. The NFA has been a big part of my musical life for decades, beginning in the 1982 NFA High School Flute Choir (Trevor Wye conducting). I have performed in several NFA competitions/masterclasses and world premieres for piccolo, judged many competitions, and served as chair of the NFA Piccolo Committee. The NFA is a great resource for flutists, elevating both pedagogy and performance levels worldwide and establishing lifelong friendships. I am committed and ready to serve alongside the other passionate visionaries of the NFA board.


Regina Helcher Yost is second flute/piccolo of the Charleston Symphony Orchestra, assistant principal flute/piccolo at the Colorado Music Festival in Boulder, flutist with Chamber Music Charleston, and an adjunct professor of flute at Charleston Southern University. Previously, she was associate principal flute/piccolo for the Honolulu Symphony, second flute/piccolo for the Knoxville Symphony, and acting second flute for the St. Louis Symphony. She has also performed with the Minnesota, Atlanta, and Detroit symphonies. She has a B.M. from the Cincinnati Conservatory of Music, (unfinished) M.M. from Indiana University, M.M.E. from the University of Florida, and D.M.E. from Liberty University.