Instrument Notices
Instrument Notices assist NFA members in the recovery and sale of instruments, and they are free to all members!

Members may post their lost or stolen instruments in the Lost/Stolen Instruments notices. These notices will remain posted until the instruments are recovered. (Each notice will need to be renewed after one year.)

Looking for tips to protect your instrument? Read this article from Instrument Notice Coordinator Ashley Shank.

Additionally, members may post their instruments for sale in the Instruments for Sale notices. These notices will remain active for 60 days, at which time they may be renewed. Please note that this service is only for private sales between individuals; instruments offered via consignment may not be listed on this board.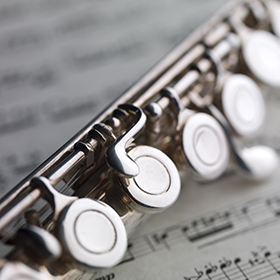 Lost or Stolen Instruments
| | | | | | |
| --- | --- | --- | --- | --- | --- |
| Instrument | Maker | Model | Last Seen | Last Seen Location | |
The National Flute Association does not control or guarantee the accuracy of the details included within the listings in the Instrument Notices. The quality and claims of each product are the sole responsibility of the individual poster. Inclusion in the Instrument Notices does not constitute endorsement by the NFA, nor are the products in any way affiliated with the NFA.