The NFA Gala Concerto Concert
An inspiring evening of flute concerto music
Saturday, August 13
7:30 p.m. central
Symphony Center*
Chicago, IL
*Please note that masks are required in Symphony Center.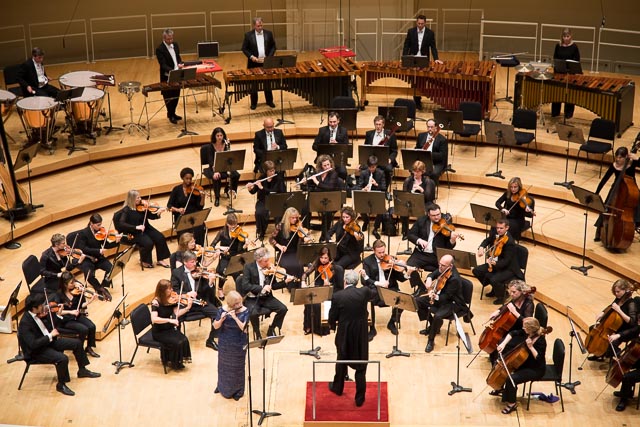 The annual NFA Convention hosts the biggest flute concert of the year and the only event of its kind in the world: the Gala Concerto Concert.
This exciting gala evening presents a rare opportunity to experience an entire concert of flute concertos, performed by virtuoso flutists from around the globe, with a full orchestra. Each year, the Gala Concerto Concert offers an eclectic mix of repertoire featuring flute and piccolo in a variety of periods and styles. Past programs have included everything from classical favorites to compelling new music. For the thousands of flutists who attend the annual convention, the Gala Concerto Concert is the highlight of the week and eagerly anticipated all year.
This year's Gala Concerto Concert features a constellation of fiercely bright musical talents, with members of the Chicago Philharmonic.
Conductor:
Leonard Slatkin

Performances:
Demarre McGill
Miguel del Aguila, Malambo for flute and string orchestra
Jennifer Gunn
Thea Musgrave, Piccolo Play (orchestration commission by NFA)
Kersten McCall
Carl Reinecke, Flute Concerto
Sharon Bezaly
Christian Lindberg, The World of Montuagretta
Valerie Coleman
Jennifer Higdon, The Light That We Can Hear (world premiere NFA commission)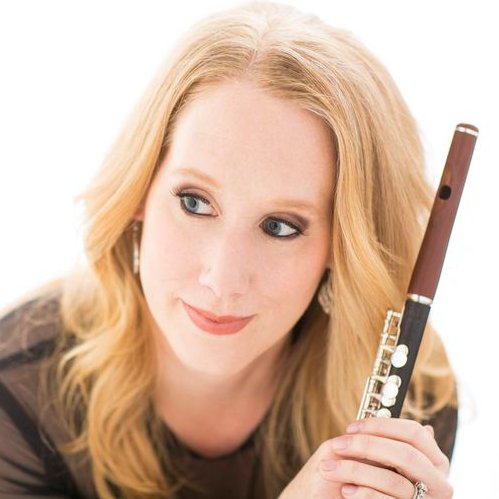 Chelsea Knox
Eldin Burton, Concerto for Flute and Orchestra
Jonathan Keeble
Richard Prior, Concerto for Flute
Hélène Boulègue
Theodor Verhey, Flute Concerto No. 1, Op. 43
Christina Smith
André Jolivet, Concerto
Zart Dombourian-Eby (piccolo) and Carol Wincenc
Georg Philipp Telemann, Concerto for Flute and Piccolo in E Minor
Julien Beaudiment
Charles Tomlinson Griffes, Poem for Flute and Orchestra
Julia Bogorad-Kogan
Leonard Bernstein, Halil
Matthias Ziegler (multiple flutes)
Benjamin Yusopov, NOLA Concerto for various flutes and strong orchestra; second movement
Jasmine Choi
Daniel Dorff, A solo work for flute and orchestra, a world premiere written specifically for Jasmine Choi and the NFA
Marianne Gedigian
Jacques Ibert, Flute Concerto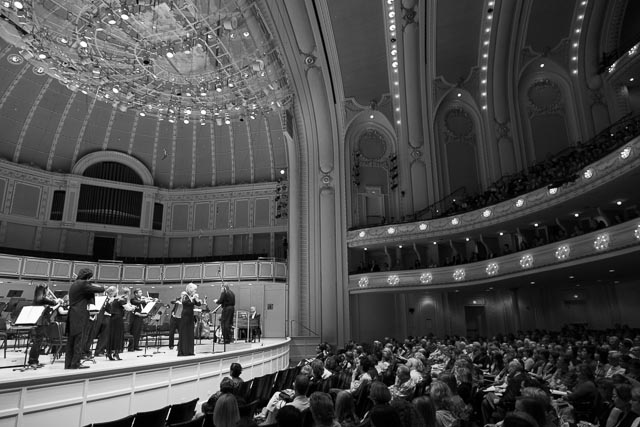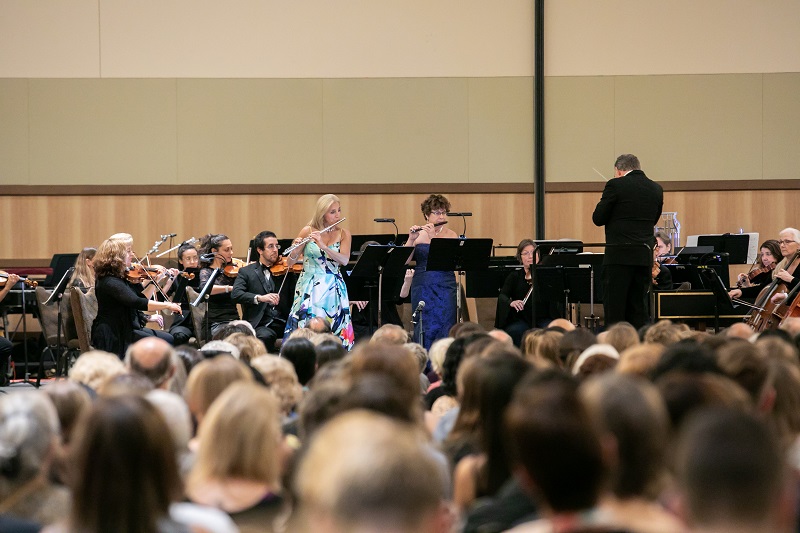 Ian Clarke
Ian Clarke, Time Dominoes: Concerto for Flute and Strings
Jeffery Zook (piccolo)
Egil Hovland, Concerto, Op. 117
Alexa Still
Elliott Carter, Concerto
Jean-Louis Beaumadier (piccolo)
Jean-Michel Damase, Concerto
Stefán Ragnar Höskuldsson
Carl Nielsen, Concerto, FS 119
Göran Marcusson
Wolfgang Amadeus Mozart, Concerto in G, K. 313
Jennifer Gunn
Ken Benshoof, Concerto in Three Movements
Linda Toote
Martin Amlin, In Memoriam C.D.H.
Trudy Kane
Ellen Taaffe Zwillich, Concerto Elegia
Adrianne Greenbaum
Traditional arr. Adrianne Greenbaum, Klezmer Melody
Walter Auer
Carl Reinecke, Concerto in D Major, Op. 283
Lorna McGhee
Johann Sebastian Bach arr. Milan Munchinger, Concerto in C Major for flute and orchestra after the A Major Harpsichord Concerto, BWV 1055
Paula Robison
Kent Kennan, Night Soliloquy
Mark Sparks
Katherine Hoover, Four Winds
Demarre McGill
Jeff Tyzik, Dream Sequence
Aaron Goldman
Lowell Liebermann, Concerto for Flute and Orchestra, Op. 39
Sarah Jackson
Daniel Dorff, Flash! for piccolo and orchestra
Leone Buyse
Johann Sebastian Bach, Suite No. 2 in B Minor, BWV 1067
Robert Dick
Robert Dick, Concerto for flute/bass flute, strings, and percussion
Mary Kay Fink
Gabriela Lena Frank, Will-O-The-Wisp: A Tone Poem for flute and orchestra
Julien Beaudiment
Wolfgang Amadeus Mozart, Concerto No. 2 for flute and orchestra in D Major, K. 314
Nobutaka Shimizu
Orchestral excerpts:
Claude Debussy; Ludwig van Beethoven, Maurice Ravel
Orchestral excerpts:
Prélude à l'après-midi d'un faune; Leonore Overture No. 3, Op. 72; Symphony No. 3 in E-flat Major, "Eroica," Beethoven Op. 55, Movement IV; Daphnis et Chloé
Karl-Heinz Schültz
Orchestral excerpts:
Georges Bizet, Johannes Brahms, Paul Hindemeth, Antonín Dvořák
Orchestral excerpts:
Entr'acte from Carmen (Prelude to Act III); Symphony No. 4 in E Minor, Op. 98; Movement IV; Symphonic Metamorphosis, Movement III Symphony No. 8 in G Major, Op. 88; Movement IV
Sarah Jackson
Orchestral excerpts:
Gioacchino Rossini, Mikhail Ippolitov-Ivanov; Rossini
Orchestral excerpts:
Overture to La gazza ladra; Caucasian Sketches, Op. 10, Movement IV; Overture to Semiramide
János Bálint
Felix Mendelssohn, arr. János Bálint, Concerto for flute (violin) and string orchestra in D Minor
Gary Shocker and Marcos Granados
Gary Shocker, Three Dances for Two Flute and Strings
Marianne Gedigian
Kryzstof Penderecki, Concerto for Flute and Chamber Orchestra
Carol Wincenc
Lawrence Dillon, Orpheus in the Afterworld: Concerto for flute and chamber orchestra
Sophie Cherrier
Andre Jolivet, Concerto pour flȗte et orchestre a cordes
Walfrid Kujala (piccolo)
Antonio Vivaldi, Concerto in C Major, RV 443
Amy Porter
Michael Daugherty, Trail of Tears
Peter-Lukas Graf
Wolfgang Amadeus Mozart, Andante in C major, K. 315
Aldo Baerten
Wolfgang Amadeus Mozart, Rondo in D, K. Anh.184
Linda Toote (flute/piccolo)
Martin Amlin, Concerto for Flute/Piccolo and Orchestra
Alexa Still
Matthew Hindson, House Music
Christina Jennings
Otar Gordeli, Concerto for Flute and Orchestra, Op. 8
Christina Jennings
Mike Wofford, Tapestry 39
Carol Wincenc
Lukas Foss, Renaissance Concerto for Flute and Orchestra
Jean Ferrandis
Yuko Uebayashi, Concerto pour flȗte et orchestre à cordes
Marina Piccinini
Daniel Schnyder, Carmen Fantasy for Flute and Orchestra
Holly Hofmann
Antonio Carlos Jobim, Agua de Beber (Drinking Water)
Catherine Ransom Karoly
Carl Reinecke, Concerto for Flute in D Major, Op. 283
Jan Gippo
Eric Ewazen, On Wings of Song a Concerto for Piccolo and Orchestra, inspired by the poem of Heinrich Heine
Michael Faust
Peteris Vasks, Concerto for Flute and Orchestra
Carol Wincenc
Jake Heggie, Concerto for Flute: Fury of Light, inspired by Mary Oliver's poem "Sunrise"
William Bennett
C.P.E. Bach, Concerto in D Major, W. 13
Jean-Louis Beaumadier
Joachim Andersen, Moto Perpetuo
Robert Dick
Martin Bresnick, Pan Penseroso
Elizabeth Rowe
Eric Ewazen, Concerto for flute and chamber orchestra
Matthias Ziegler
Benjamin Yusupov, NOLA Concerto for various flutes
Andrea Oliva
Joaquin Rodrigo, Fantasia para un Gentilhomme
Sarah Jackson
Lowell Liebermann, Concerto for Piccolo and Orchestra, Op. 50
Alexa Still
Anthony Ritchie, Flute Concerto, Op. 56
Aldo Baerten
Peter Benoit, Flute Concerto
Gaspar Hoyos
François Devienne, Concerto No. 7 in E Minor
Bonita Boyd
Melinda Wagner, Concerto for Flute, Strings, and Percussion
John Wion
Carl Maria von Weber, Romanza Sicialiana in G Minor for Flute and Orchestra, J. 47
Paula Robison
Charles Tomlinson, Griffes Poem
Mary Kay Fink
Bruce Broughton, Concerto for Piccolo and Chamber Orchestra
Pittsburgh Flute Club Choir
Kurt Vogel, The Secret Language of Snow
Marina Piccinini
Martin Kennedy, Flute Concerto
Marianne Gedigian
Aram Khachaturian, Flute Concerto
Yu Kurata
Wolfgang Amadeus Mozart, Concerto in G Major, K. 313
Amy Porter
William Bolcom, Lyric Concerto
Thomas Jensen
Joachim Andersen, Variations Drolatiques, Op. 26
Bonita Boyd
Melinda Wagner, Concerto for Flute, Strings and Percussion
Jeffrey Khaner
David Chesky, Concerto for Flute and Orchestra
Lior Eitan (piccolo)
Avner Dorman, Concerto
Paul Edmund-Davies
John Harbison, Concerto for Flute and Orchestra
Lorna McGhee
Wolfgang Amadeus Mozart, Concerto in C for Flute and Harp, KV299
Patricia Spencer
Joan Tower, Flute Concerto
Paula Robison
Ruggero Leoncavallo, Eduardo Di Capua, Sandro Benelli and Francesco Paolo Tosti, Arr. Daniel Paget, One Hundred Roses: Neopolitan Serenades and Dances
Emily Beynon
Jonathan Dove, Magic Flute Dances
Amy Porter
Benjamin Godard, Suite de trois morceau, Op. 116
Brad Garner and Göran Marcusson
Max Bruch, Concerto for two flutes (violin) No. 2, Op. 44
Robert Aitken
R. Murray Shaffer, Concerto for flute and orchestra
Carol Wincenc
Christopher Rouse, Flute Concerto
Mary Kay Fink
Antonio Vivaldi, Concerto in C Major, RV 443
William Bennett
Antonín Dvořák, Romance in F Minor, Op. 11
William Bennett
Camille Saint-Saëns, Odelette, Op. 162
Bart Feller
Thomas Oboe Lee, Flauta Carioca, Op. 90
Brooks de Wetter-Smith
Robert Beaser, Song of the Bells
Marina Piccinini
Paquito D'Rivera, Gran Danzón (The Bel-Air Concerto)
Clare Southworth
Howard Hanson, Serenade
Clare Southworth
Heinrich Hofmann, Konzertstück, Op. 98
Aralee Dorough
Salvador Brotons, Concerto, Op. 72
Bonita Boyd
Carl Nielsen, Concerto for flute and orchestra
Michael Faust
Paul Schoenfeld, Klezmer Rondos
Katherine Borst-Jones
Wolfgang Amadeus Mozart, Concerto in C Major for Flute and Harp, K. 299
Walfrid Kujala
Otar Gordeli, Concerto for flute and orchestra, op. 8
Patricia Spencer
Shulamit Ran, Voices: for a flautist with orchestra
Jeffrey Khaner
John Corigliano, Voyage: for flute and string orchestra
Jeffrey Khaner
Frank Martin, Ballade