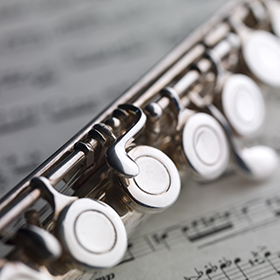 Blog Post Proposal Information
Members of the NFA community are welcome to contribute to the NFA Community Blog. If you have an idea for a post, please use our Blog Post Proposal Form below to share it with us. The NFA will be in touch if your post seems like a good fit. Keep the following guidelines in mind:
Blog posts must be of interest to flutists, flute teachers, or flute enthusiasts.
Blog posts have a 1,000-word limit.
Blog posts shouldn't be considered a vehicle for self-promotion; we're interested only in pieces that will provide immediate value to our readers.
Please use only one space after each period.
Take care to consider the reader's experience, paying attention to organization of information. (Is your piece easy to follow?)
If accepted, your piece may be reformatted and edited for style. Once published on the NFA blog, your piece can't be reproduced in its entirety on another platform without the permission of the NFA. If published elsewhere, the NFA should be credited in the following way: "First published on the National Flute Association community blog"