48th Annual NFA Convention in
Ticketed Meal Events
The NFA convention hosts three special ticketed meal events that provide an opportunity for renowned speakers and honorees to share their wisdom and perspective with flutists of all backgrounds. These mealtime events are a terrific way for new and returning members to share in camaraderie and artistic inspiration. Break at midday on Friday for the Flute Lovers' Lunch, start Saturday morning with Food for the Day's Journey breakfast, and spend Saturday evening in celebration at the Gala Awards Dinner. We invite you to join us.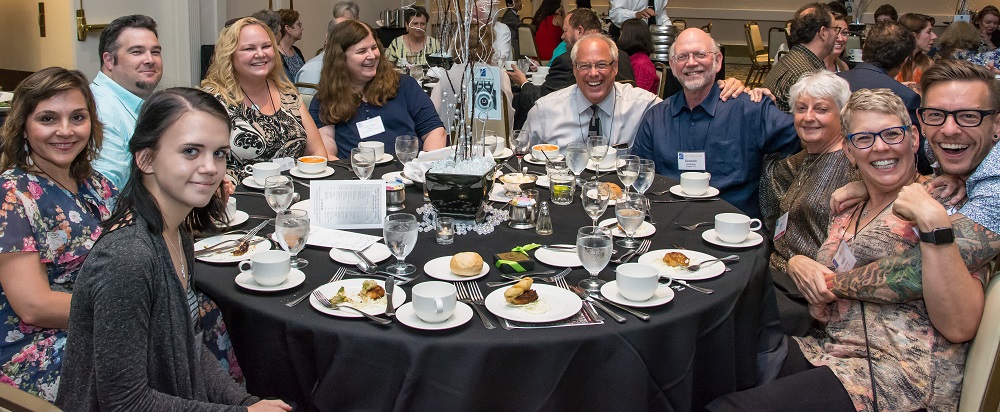 Flute Lovers' Lunch with Nancy Toff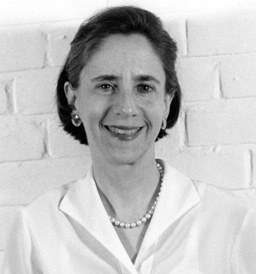 Join other flutists over a casual meal with historian and flutist Nancy Toff, who will present
Nancy Drew and the Mystery of the New York Flutists
, a talk centered on her adventures in flute research. Toff is recipient of the 2012 NFA distinguished service award and one of the leading authorities on flute history. She is the author of
The Development of the Modern Flute
(1979),
The Flute Book
(third edition, 2012), and
Monarch of the Flute: The Life of Georges Barrère
(2005). Toff is vice president and executive editor at Oxford University Press.
Friday, August 2, 11:30 a.m., $50 per person.
Food for the Day's Journey with Marianne Gedigian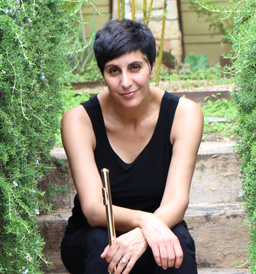 Marianne Gedigian presents a breakfast talk sure to inspire flutists for the day ahead and beyond. Gedigian is the Butler Professor of Flute at University of Texas at Austin and a former acting Principal of the Boston and Pittsburgh Symphonies and the Boston Pops. She has also performed on several film soundtracks, including John Williams's scores for
Saving Private Ryan
and
Schindler's List
.
Saturday, August 3, 8:00 a.m., $40 per person
The NFA Annual Gala Awards Dinner will honor 2019 Lifetime Achievement Award recipients Emerson DeFord and Susan Milan.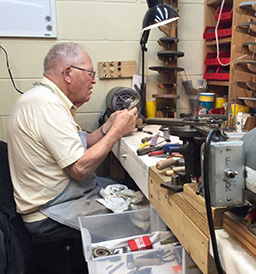 Emerson DeFord
is a flutemaker who has honed his craft over a career spanning five decades. After starting off at the W.T. Armstrong Flute Company in Elkhart, Indiana, DeFord quickly rose to the position of Vice President of Production in 1962. He went on to produce the DeFord Flute, a student instrument popular across the world, and the Emerson Flute, for which he innovated a prefabrication process to increase the efficiency of production. DeFord's life-long philosophy is that every flute he makes should carry the same quality of workmanship—whether a student flute or a professional model. Expertly skilled in all stages of production, he has passed that knowledge along to many who continue his legacy, including his family. DeFord continues working for his grandson, Brian, making headjoints and piccolos and will celebrate his 90th birthday this year.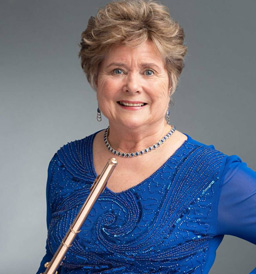 Susan Milan
is a renowned flutist and pedagogue. Former Principal Flute of the Royal Philharmonic Orchestra, Milan continues to travel, performing and giving master classes in the United States, East Asia, and Europe. She has researched and published 19th century repertoire for Boosey & Hawkes, Wilhelm Popp for Spartan Press Edition, written study books and cadenzas, and is presently restoring and processing for CD her collection of historic 78 recordings of flautists 1910-1945. She is committed to commissioning and performing new works, and many composers have written works for her. Milan performs with several chamber ensembles, including the Instrumental Quintet of London, Debussy Ensemble, Barocco and Milan Trio. She is director and founder of the British Isles Music Festival, where outstanding young musicians explore and perform chamber music under the direction of established performers and teachers. Milan is a Professor and Fellow of the Royal College of Music, and professor at Royal Northern College of Music and Trinity Laban Conservatoire.
Saturday, August 3, 5:45 p.m., $125 per person, $40 tax deductible; table of 10 - $1,100, $325 tax deductible.