NEW! —

We've launched an elegant, user-friendly reading experience: a dedicated Flutist Quarterly website. On the website, which replaces the flip book and comes at no additional cost to NFA members, you can focus on one article at a time, yet easily navigate at any time to related articles or other sections of the magazine. And while the format will look a little different, it's still the content you've come to know and love over the years: a curated variety of well researched scholarly articles by trusted comrades in the flute community. Click the button below to visit the site, using your NFA credentials to log in.

The Spring issue of The Flutist Quarterly celebrates the NFA's incredible legacy of commissioning. One of the industry's foremost new-music specialists, Frank Oteri (editor of New Music USA's NewMusicBox and a composer himself), looked at the list of NFA commissions and excitedly hopped on board to write an article. Additionally, in advance of the very special premieres taking place at the Chicago convention this August, we have Q & As with some of our commissioned composers: Jennifer Higdon, Thea Musgrave, and Julia Wolfe.
We also have tributes to the convention's special honorees: Nancy Clew, Fritz Kraber, and Ransom Wilson. We take a deep dive into a George Crumb trio, get some tips on a career in chamber music, ponder empathy in our music careers, and the Diversity and Inclusion Committee encourages everyone to take part in its oral history project.
Please note: Currently, the Google Chrome browser is experiencing issues when displaying PDF files. We encourage you to use Firefox, Safari, or another browser until Google corrects this matter.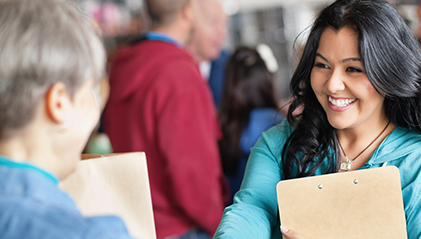 The NFA has a number of advertising opportunities.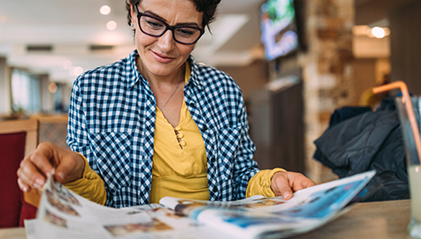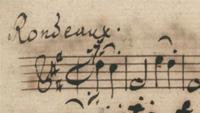 Use this form to submit an item for review in The Flutist Quarterly.
About The Flutist Quarterly
The Flutist Quarterly, the flagship member publication of the National Flute Association, was founded more than four decades ago, dating back almost as far as the organization itself. Recognized throughout the international flute community for its quality and visual appeal, The Flutist Quarterly provides information and articles about the performance, study, history, manufacture, and enjoyment of flutes, flutists, and flute music. The magazine features articles written by leading flute performers, scholars, and teachers and news about developments and accomplishments in the NFA membership and flute community at large. Article topics range from breaking discoveries and new insights in research and methodologies to in-depth analyses of new works. Profiles of the world's leading flutists and pedagogues, significant activities in communities from Boston to China and all points in-between, performance health insights, and developments in flute repair and manufacture are among topics explored in the magazine's feature articles. Regular departments include reports on flute club activities, Annual NFA Convention news and updates, obituaries, international news, news from and about the NFA, announcements of new products, and reviews of new CDs, music, and books pertaining to flute.